Where it all began
Shirt-making has been at the heart of our business since it was founded over 35 years ago by Neil Lauder. Today, The Oxford Shirt Company is run by the second generation, brothers Mish and Ollie, but the focus has remained the same. Crafting the best Oxford shirts – well made and designed to fit properly, always with an emphasis on quality and style.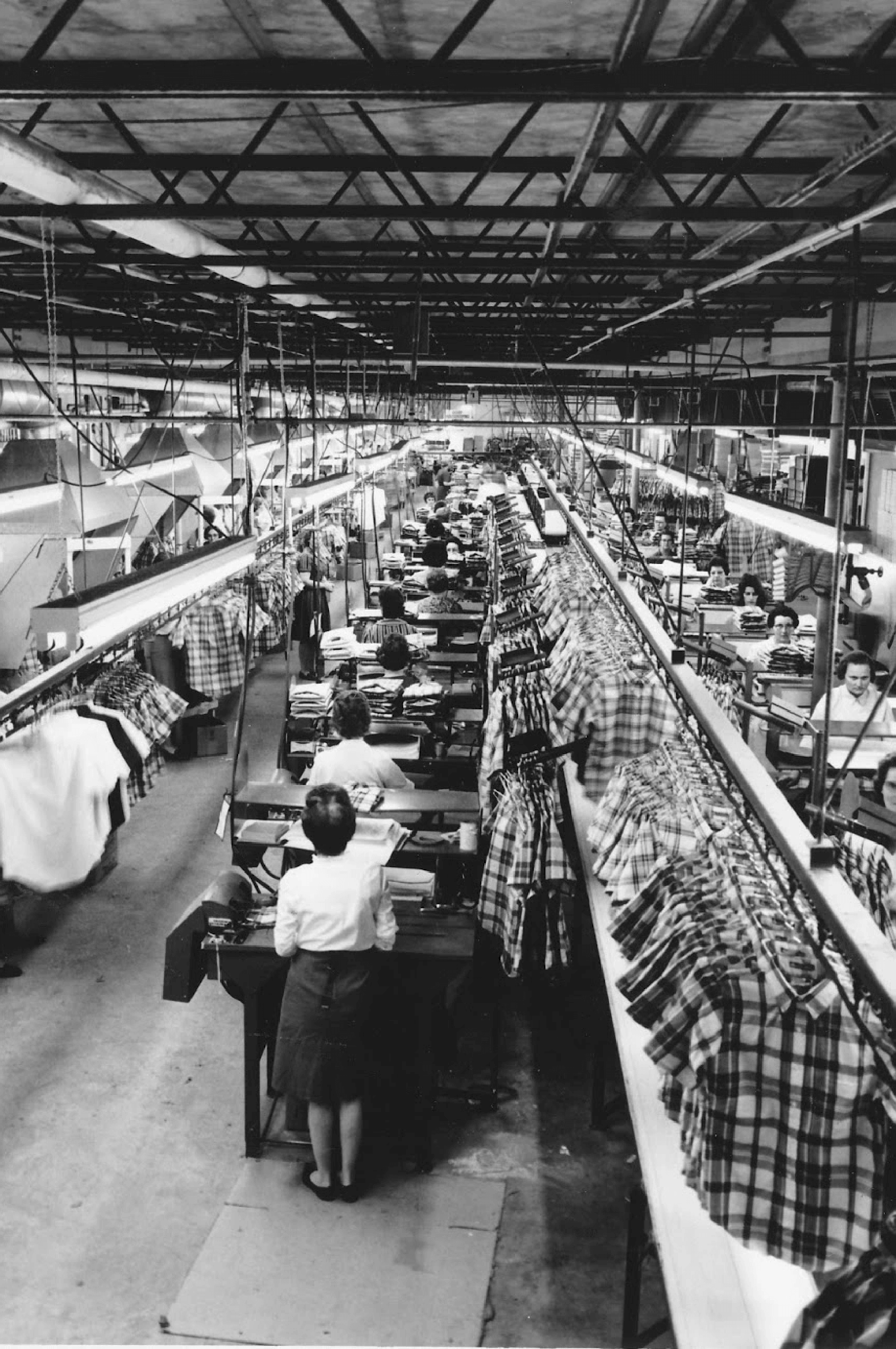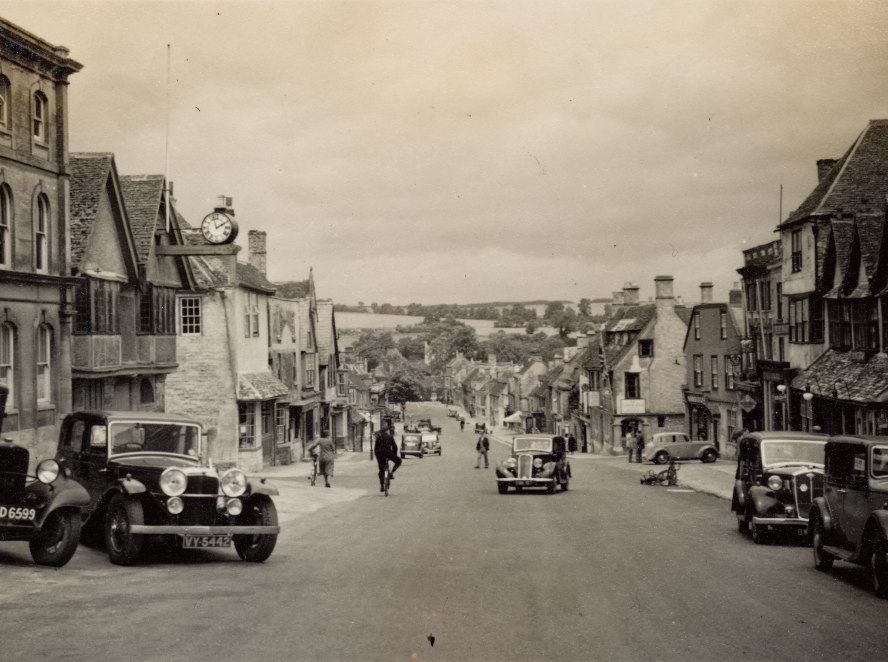 What started as a small lock-up shop in the pretty market town of Burford has gradually grown into a broader based business. The store has become an emporium as our collections have grown and we now wholesale around the world from America to Japan. Our online platform allows us to fulfil our customers' needs whenever and wherever they may be and our mobile show team, exhibiting at some of the largest events up and down the country, ensures we personally stay in touch with our customers when they can't come to where it all started.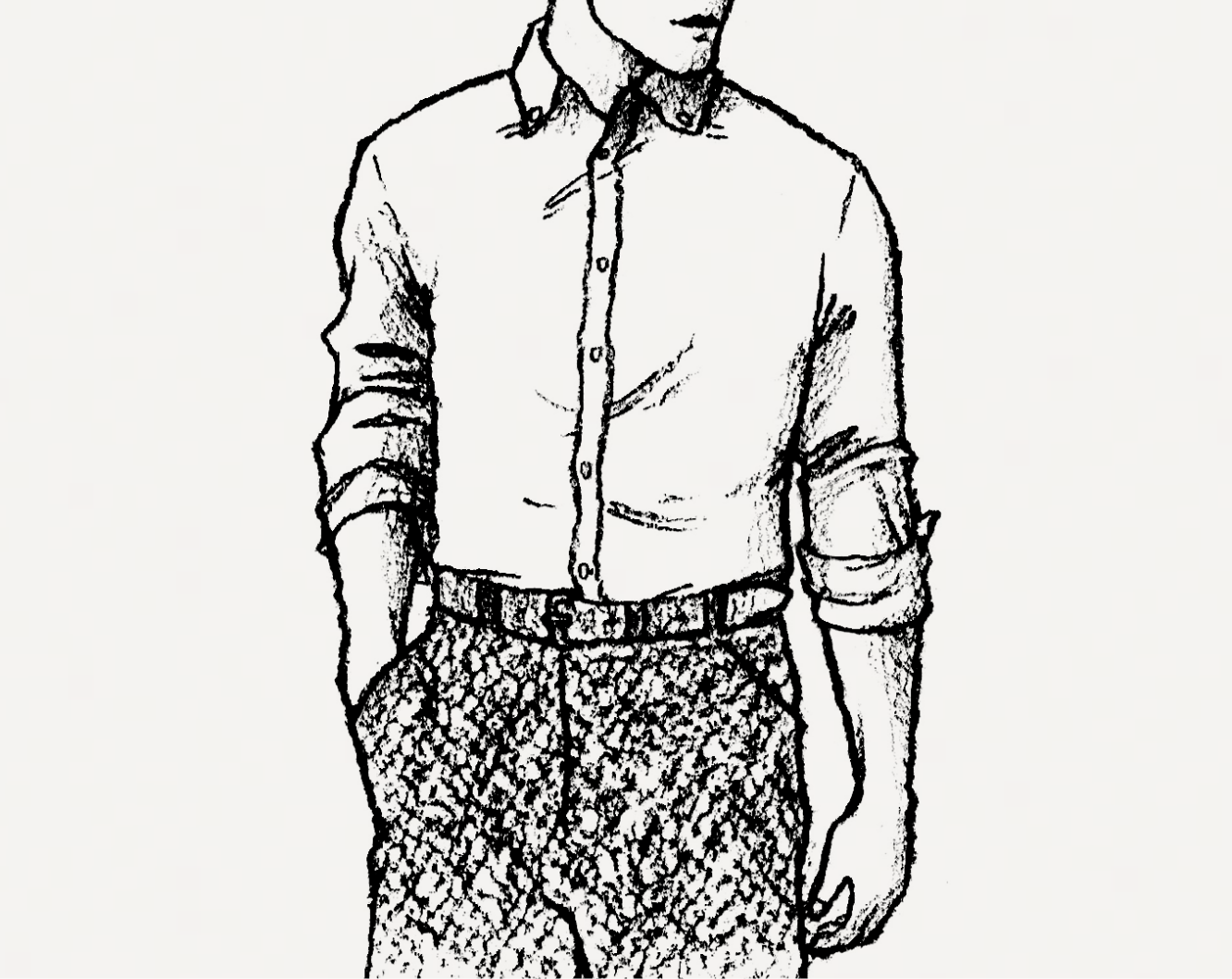 Origins of the Oxford shirt
We are often asked what is an Oxford shirt? In essence, it is all about the cloth: cotton, of course, woven in a basket weave style with contrasting threads. It is both breathable and durable, but also soft to the touch. It was named after Oxford University - reportedly there were also cloths called after Cambridge and other universities, such as Harvard and Yale, but the Oxford cloth was the only one to endure. Such history makes our partnership with Oxford University RFC all the richer.  
Its popularity started in the days of the Raj, when polo players turned to it for its hard-wearing but breathable properties. And it was the same sportsmen who added the button to the collar to stop it flapping as they rode. But it was the Hollywood film stars of the 50s and the mods of 60s Britain who embraced the Oxford button-down and turned it into a fashion staple. There has never been a more versatile item of clothing.
Our Oxford button-down
The button-down Oxford cotton shirt is, of course, at the core of the Oxford Shirt Company collection. Fashioned in a pure, firmly-woven heavy cotton, the craftsmanship is in the detail: a softly rolled collar, contrast stitching buttonholes, piping on the neck and embroidery on the gauntlet. And of course, the fit is excellent: cut to flatter, we work with the drape of the cloth and the experienced eye of our master shirt maker to ensure our customers always look their best, day or night.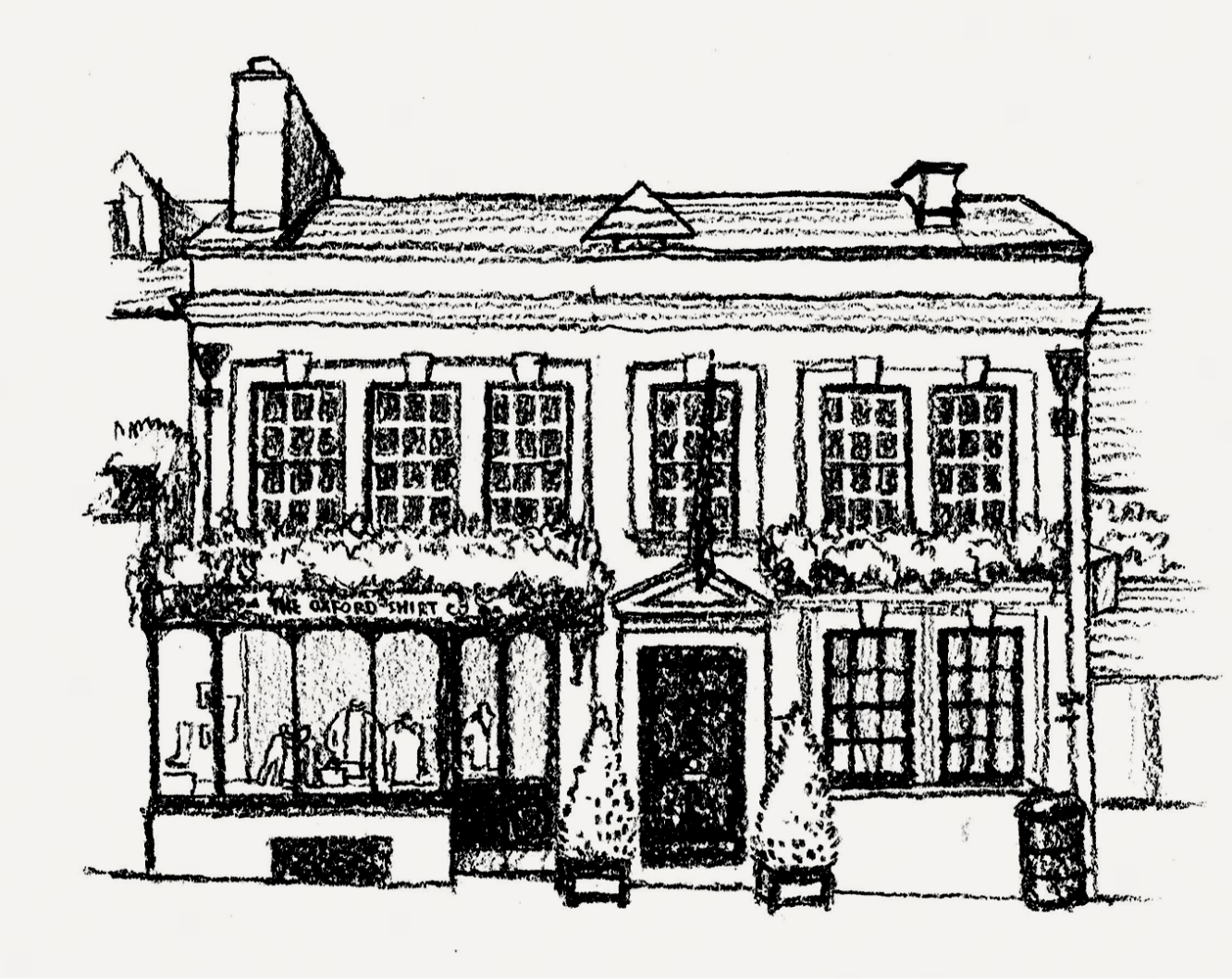 An emporium of quality
To walk into our flagship store in Burford is to enter a world of glorious abundance. An Aladdin's Cave of beautiful clothes. More shirts than Gatsby's beloved Daisy Buchanan ever cried over, knitwear to wrap yourself in and a host of other collections and products to lift your spirits.
Our aim, always, is to give you, the customer, choice. We understand that one size does not fit all, so we ensure that there are always a variety of fits and a cornucopia of colour. And all the while it is underpinned by our commitment to quality and customer service.       
Founded in Oxford 35 years ago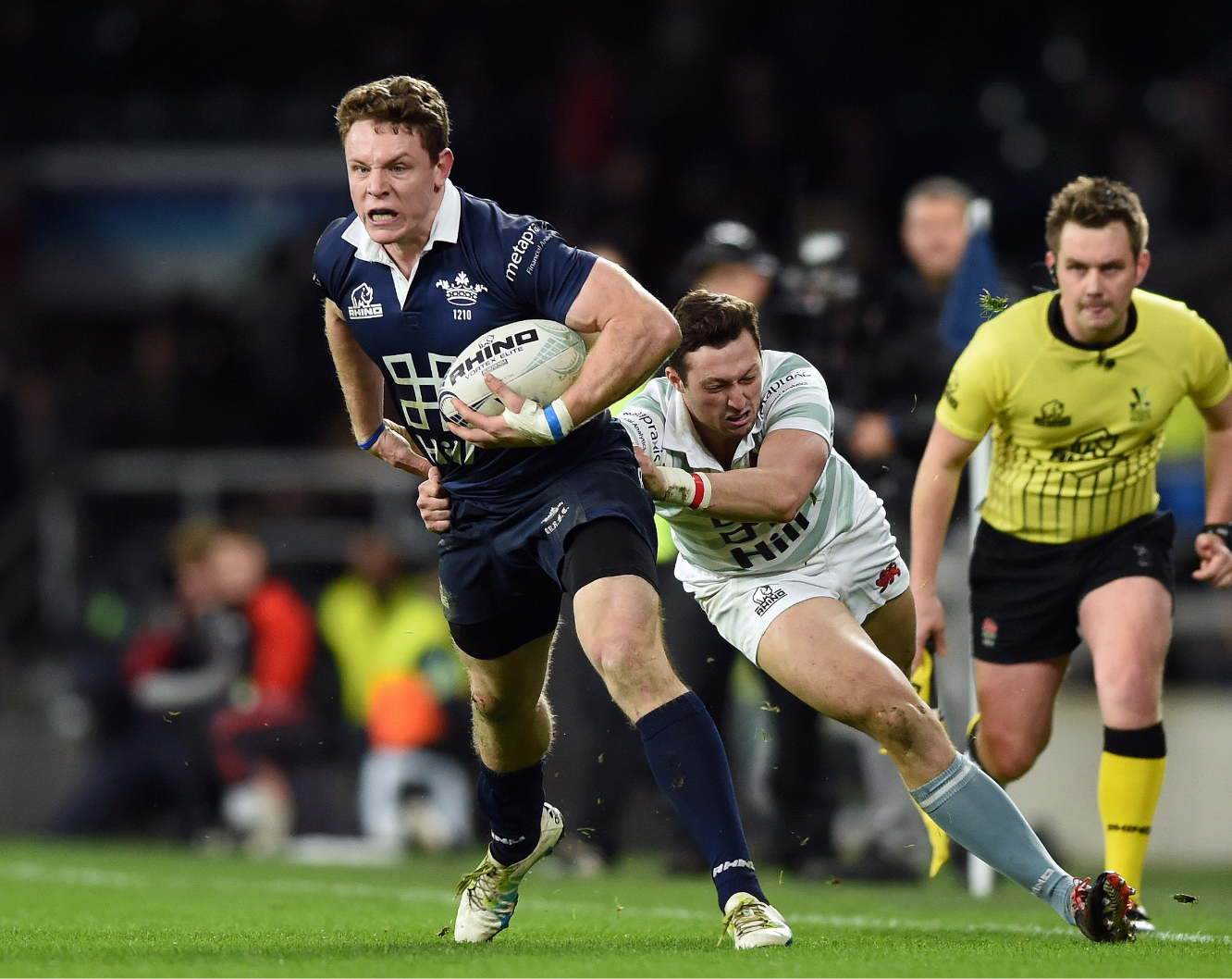 Our continued support of local events and grassroot clubs
We are proud of our support for the WellChild Charity and numerous sponsorship programs we have with individuals and teams with similar values to our own. One of our key partnerships is with Oxford University Rugby Club. It is a link we are particularly proud of given the Oxford shirt's beginnings and its sporting heritage. The club's history is long and illustrious – as anyone who has watched a Varsity Match will know – and we are pleased to be able to supply the club with shirts in such a hard-wearing, good-looking cloth.
Out and about
As part of our mission to bring beautiful, great fitting and versatile shirts to as many people as possible we like to get out on the road as often as we can. Attending the most prestigious events in the sporting and social calendar, you'll find us from Cheltenham Race Festival to Chelsea Flower Show, where we have been 5 Star Winners for best stand three years in a row. If you're attending any of these events, please do come and meet the team.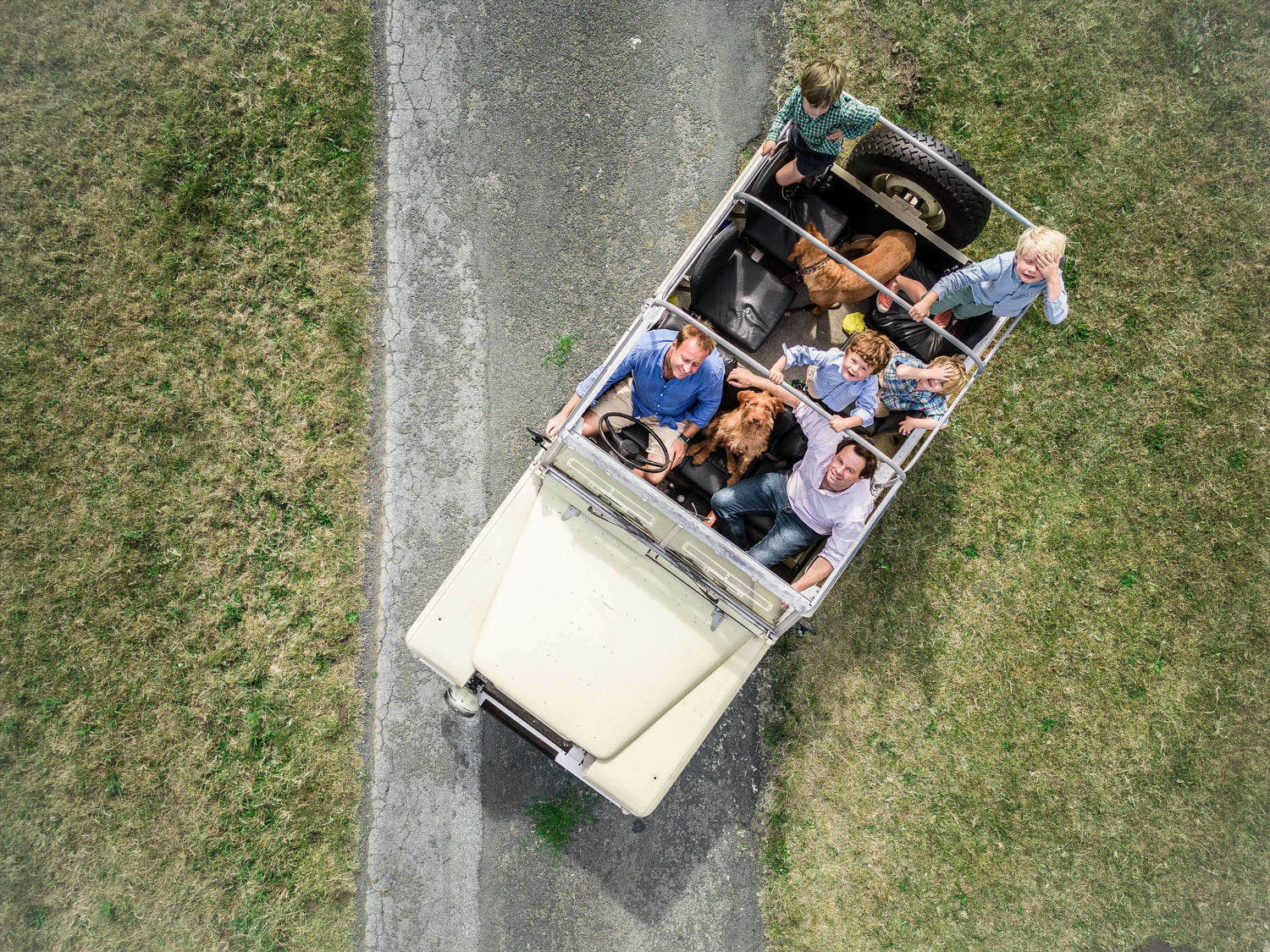 Mish & Ollie
Mish and Ollie have been steeped in the family business from the start. Weekends were spent on the shopfloor, evenings in the stockroom, it was a good apprenticeship. This time spent in the business means not only do they appreciate what goes into making a great shirt, they also know their customers. The demand is for style and quality combined; shirts that are well designed and have versatility at their core, shirts that are guaranteed to ensure you look your best whatever the occasion – and now with their own motley crew of soon to be apprentices, the tradition of learning the ropes early looks set to continue.
Our sustainable promise
We know we're not perfect and change takes time. Each year we strive to be better than the last. Whether it's working with suppliers to reduce our carbon footprint, phasing out single use plastics or introducing recycled and recyclable packaging, we're moving in the right direction. 
We have introduced shower facilities and cycle racks for staff, commenced a program to switch over hundreds of spotlights to LED and upcycled where the opportunity presents itself - flooring projects have been designed with reclaimed scaffold boards from projects on the Oxford Colleges of Balliol, Trinity and St Johns. We know we have further to go, but as a family business with the next generation in tow, we promise to keep getting better. 
Choosing a selection results in a full page refresh.