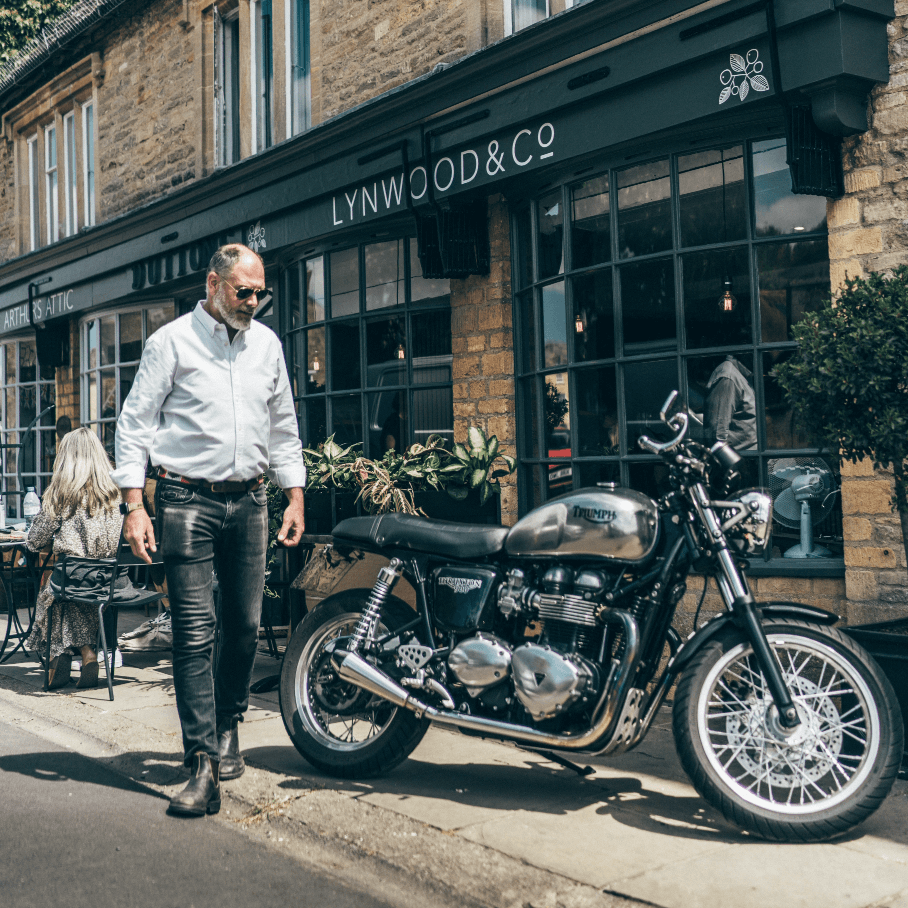 Rob Broadbent
If Rob had a pound for every person who asked "why would you move here from Australia" he wouldn't need to go to work every day! His stock answer is always the same, "the weather of course", but in truth, there are several more real reasons for moving to the UK from Australia. First and foremost, his wife of 20 years is a born and bred Cambridge girl, who took a gap year after university and came back 16 years later with an Aussie guy in tow.
His background in cafés and restaurants goes back over 30 years so every visit to the UK during their early years of marriage was plagued with him complaining about how you can't get a good coffee in the UK. The market was dominated by large chains, who had scant regard for good coffee. So, at the end of 2014, they took the leap to send all their furniture, 2 dogs, one daughter and the kitchen sink to the UK and set up a café in Lechlade. Using his family's home name 'Lynwood' (which was also a café in Collector run by his parents) he set out to serve the best coffee in a relaxed 'Aussie' style café with an emphasis on quality local produce and the community. It worked, they now have 6 cafes and have previously been voted Best Coffee Shop of the year at the Cotswold Life Food & Drink Awards and have featured in the Guardian list of the 50 best breakfast places in the UK.
To seriously answer the question everyone asks "Why would you move here from Australia", they are now a family of 4. Kats and Rob and their 2 daughters Elke and Willa live in their cottage in the Cotswolds surrounded by the most amazing group of neighbours in an idyllic location - what more could you ask for. Although he will always be an Aussie, his feet are firmly planted here in this beautiful part of the world with no complaints whatsoever….oh, and he can finally get a decent coffee!
Rob is pictured outside the Lynwoods café in Bampton wearing our classic Oxford shirt, the most versatile shirt you can own, it's also the one we are most proud of. This has been paired our Quilted Hybrid Hoodie, wear this once and you'll wonder how you survived without it. We've taken the quilted body of your favourite gilet with the added benefit of woven sleeves and a hood to create a fantastic piece of outerwear that will keep you warm throughout the colder months.   
Rob is also pictured wearing our lambswool quarter zip enjoying one of his superb coffees. We love working with lambswool. It's soft, breathable, holds its colour so well and feels great to wear. Our quarter zip is the perfect knitwear addition to your wardrobe. This is a piece you will want to wear over and over. 
Seen something you like?
Sale price

$133.00

Regular price

$199.00

Unit price

per

Sale price

$120.00

Regular price

Unit price

per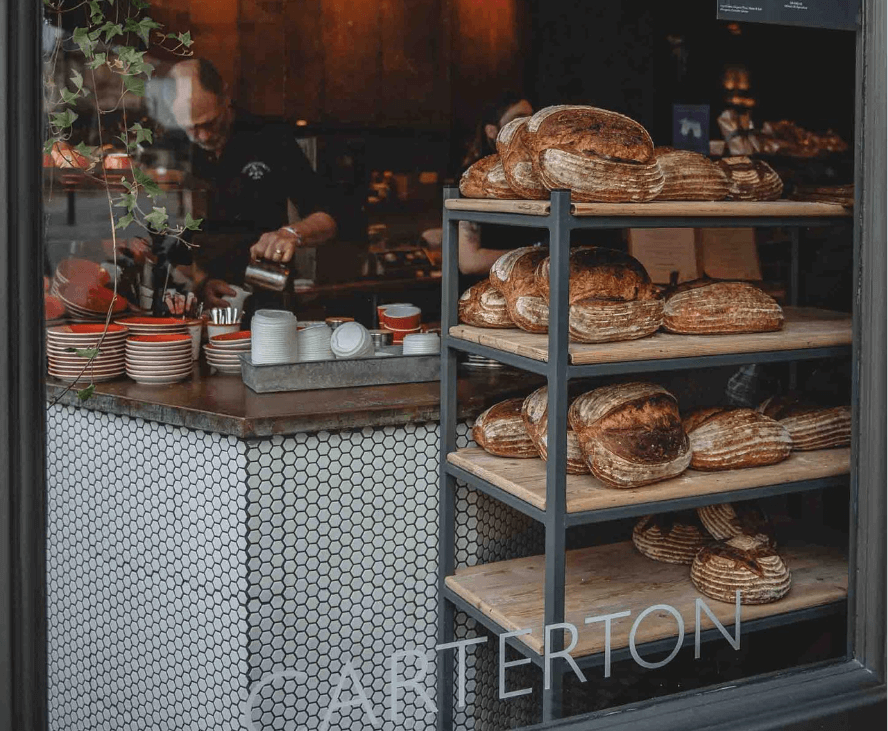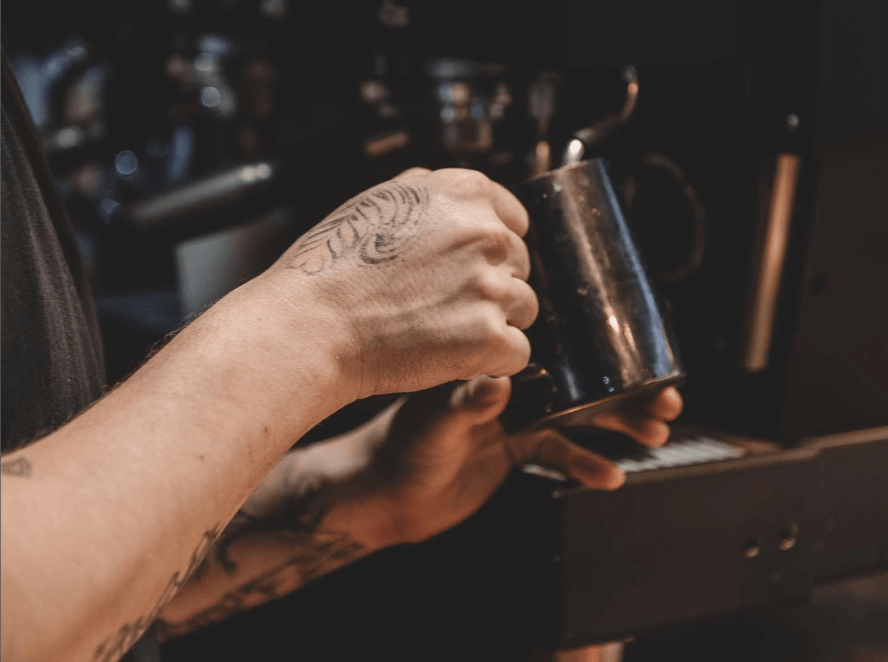 "It's the quality and fit of these shirts that stands out for me, after the weather they are perhaps the next best reason to have moved here – now I hear they're posting to Australia!"
Rob Broadbent – founder Lynwood & Co.